Going Home Star Royal Winnipeg Ballet
Dancers

Stephan Azulay

Jaimi Deleau

Production Company

UNREEL CREATIVE

Director of Photography

Eric Curt Peters

Gimbal Operator

Trevor Johnsen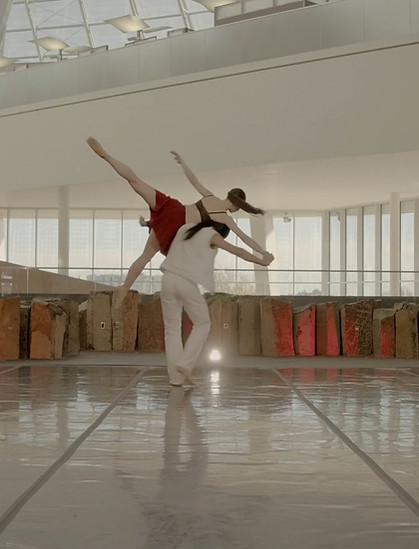 Brief
As a part of the Friends of the CMHR Gala 2021,
we worked alongside Bounce Design to provide a
film for the Royal Winnipeg Ballet.
Going Home Star is an interpretive dance
choreographed by Stephan Azulay & Jaimi Deleau.
What lies behind this beautiful dance is the painful
story of the Residential School System throughout
the history of Indigenous people.
The Canadian Museum for Human Rights is located
on ancestral lands, on Treaty 1 Territory. The Red
River Valley is also the birthplace of the Métis. We
acknowledge the water in the Museum is sourced
from Shoal Lake 40 First Nation.
Filmed on BMPCC6K
Edited in DaVinci Resolve 17
---
---