Wilderland Adventure Co. Outdoor Adventure & Education
Location

Whiteshell Provincial Park

Client

Wilderland Adventure Co.

Production Company

UNREEL CREATIVE

Director of Photography

Eric Curt Peters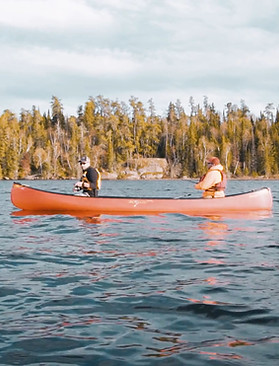 Brief
Nearly 20 hours of canoeing, 80kms of water,
and 3 nights in the beautiful Whiteshell Provincial
Park, Wilderland not only provides an escape from
the city life, but an opportunity to learn more about
what Canada has to offer.
Wilderland Adventure travels through Treaty 1, 2, 3,
4 and 5 Territories and through communities who
are signatories to Treaties 6 and 10. Manitoba is
located on the ancestral land of the Anishinaabeg,
Anishininewuk, Dakota Oyate, Denesuline and
Nehethowuk Nations and is the Homeland of the
Red River Métis.
Filmed on Sony A7S II, iPhone 11 Pro Max
---
---